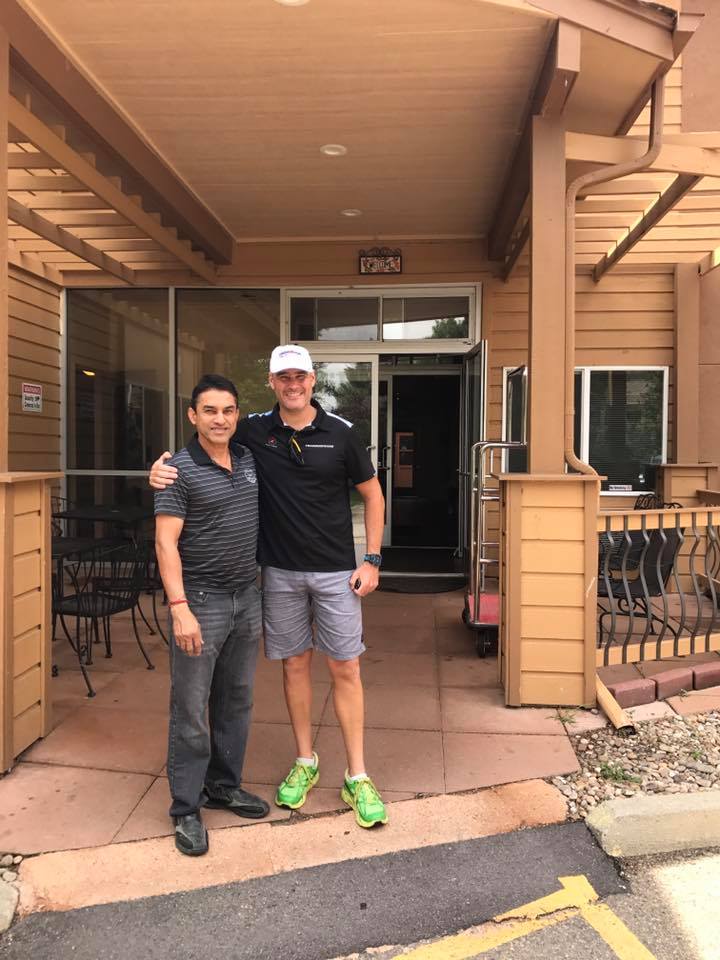 Had an amazing race at IRONMAN 70.3 Boulder staying at this amazing hotel Boulder Twin Lakes Inn. Shaved 20 mins off my personal best at 5300 feet! Never realized that altitude would truly take effect during my race. Wow what an amazing place and I can see why this is the 'mecca' of endurance sports.
We arrived on Wednesday evening on Southwest and cruised to Boulder and checked into this amazing hotel run by an athlete for athletes. Dinesh could not have been more accommodating or amazing.
Race day came and I had a great swim in Boulder Reservoir. The race was delayed by about 15 mins due to late arrivals and not enough people on site. Slightly annoying but understandable. However I had a swim wave of 7:23 am which now became 7:48 am.
Swim: went really well, I cruised, found my rhythm and enjoyed the clear waters of the reservoir (which is unusual apparently). 35 mins later and I left the water for T1.
Bike: not good! As a strong cyclist with an FTP of 323 I had a surprise in store for me!! Guess what, altitude kicked my behind, and what a shame. The bike course was gorgeous, but I had no power. I was working hard to achieve minimal watts, so after mile 35 I pulled over and collected myself and talked to myself and said 'James it's time to be mentally tough…..get yourself together and pretend it's just a local bike ride, don't think about anything else, just ride'. I rode to T2 and prayed my legs were good.

Run: what a fantastic course on predominantly gravel roads for two laps of the Boulder Reservoir. I focused on cruising and taking on salt and nutrition. I was thrilled to cross the line in 2:00:27 which was great for me.
Within top 35% in Males and Age Group
Top 28% in race overall
Finish time 5:32
Great race, great city, great accommodations, great team, great coach, great weather and amazing experience all in all. Thanks for all your well wishes and support!