IFC January 21st TT Ride
Description: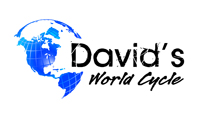 Bring your TT Bike along to David's World Cycles (College Park), our departure point for a 50-60 mile endurance pace (17-20 mph) ride. This ride will have one SAG stop and will be a no drop ride. Road bikes are welcome. We finish up at David's World Cycles to rack our bikes and head (out of transition) for an optional 20-30 minute Brick Run. A Brick Run is an essential physical and psychological prep for race day transition. Post ride coffee, chat and bagels. (showers available). This monthly event is included for Ion Fit Club members and complimentary for first time guests. If you are interested in attending every month then we encourage you to join Ion Fit Club Tri Training Team. Please register for this event at the bottom of this page (limited tickets available)
IFC Tri Ride
Total distance: 58.31 mi
IFC Brick Run
Total distance: 4.02 mi
Event Registration and Ticketing Powered by Event Espresso
Interested in attending every month?  Have a Triathlon in mind anyway for 2017 then it is worth your while to join as a Tri IFC member.